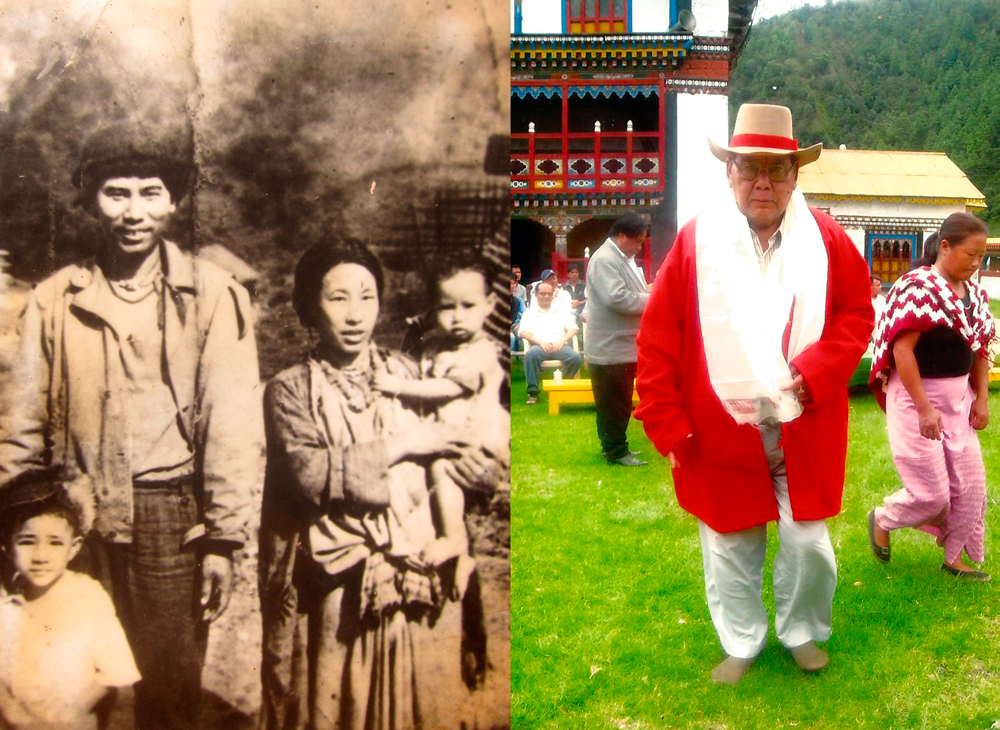 Nawang Norbu Khrimey with his family in the 1960's (left) and at the Rupa gompa (right)
Nawang Norbu Khrimey is the head gaon burah (village chief) of Rupa. The story of Nawang Norbu and his grand-children is a metaphor for change. There is no good, bad or ugly, but this is more about change as it is and life as it were.
Almost 85 years of age, Asu, as he is known to his grand-children, lives in the present but is a treasure trove of knowledge of the past. He remembers that it would snow in Rupa, but they haven't seen snow since the 1980's. He has lived through many types of change. In the past Shertukpens would not eat chicken, garlic or pork and he used to follow these dietary restrictions strictly, until he was 20 years old.
As we speak to him, Asu tells us that he has an attic in his dachayam, an old traditional Shertukpen stone-house.  He calls out to his grand-son Tashi Tsering to take us to the attic. They now stay in what many term as a 'modern' house—concrete or cement walls and a tin roof. Tashi Tsering is excited to go to the attic to see his grandfather's 'purani cheezen' (old things). As we get to know him, he tells us he is better known by his nickname Agarkar. Asu interjects that he is and will always be Tashi Tsering. Tashi Tsering plays to perfection the role of an elder brother to Norbu. Norbu almost immediately chips in that he has a nickname too—it is Norbu.
We finally reach Asu's dachayam—the house is slightly modified. Tashi shows us what used to be Asu's room. We then climb up to the attic and it is a treasure hunt for all of us. Norbu had a lot of questions that were running in the background. The questions had different themes—one stream of questions related to darkness: why was it so dark in the attic, to who was scared of the dark. But it quietened down, as we worked together to make a small studio wherein we could take photographs of what we had found. Our studio was a trunk that was placed on a stool, and one of us used a torch to assist with the lighting.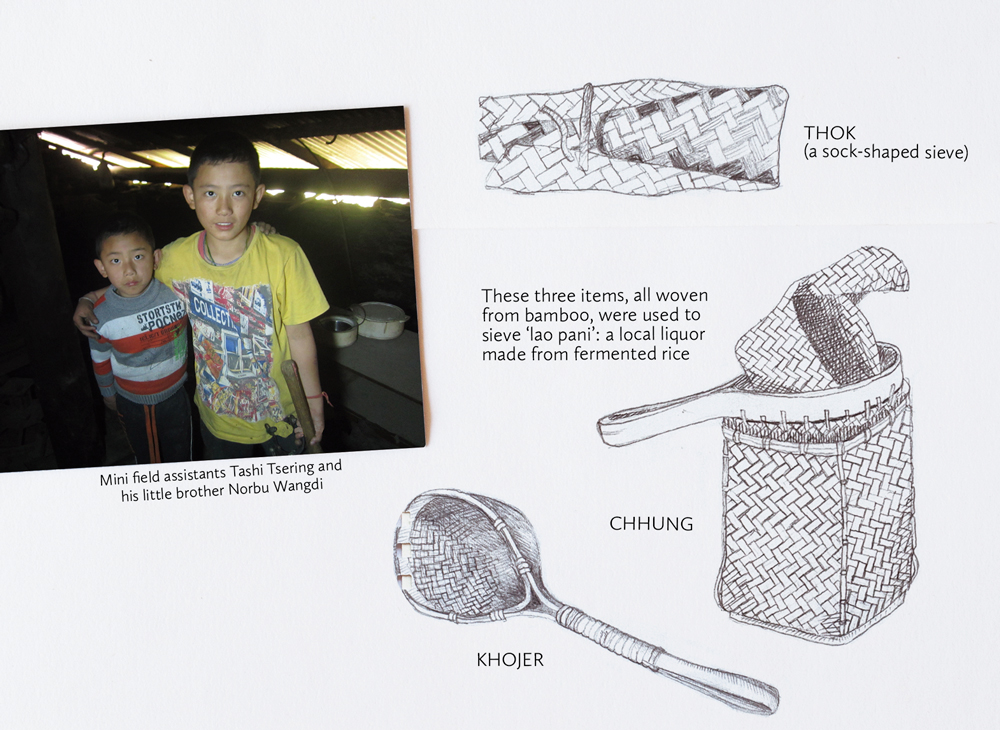 When we were done with the attic and going down the ladder, each of us had our own memories. Our memories were photographs of what we had found. Asu had not been to the attic for several years, because of the vagaries of age. So through photographs he was pleased to see what we had found in his attic. As we showed him the photographs he gazed straight at the laptop screen for about ten seconds and looked intently at each object. His body moved back and forth and his fingers moved steadily from one holy bead to the next, and he continued to chant his prayers to himself. There was a pause and then an answer—in some cases it led to a story.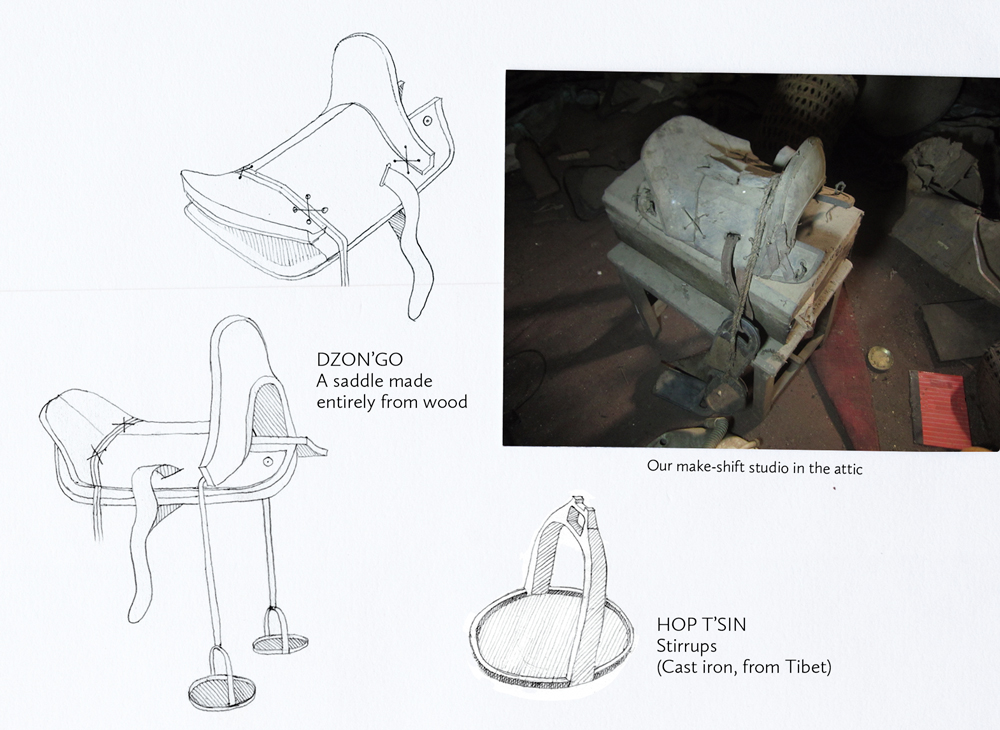 As Tashi and Norbu climbed down the ladder, they took back some of their own memories. From all the things in the attic, they chose to take a cricket bat back home. It probably explains why Asu's Tashi is also known as Agarkar. He has a better known nickname-sake Ajit Agarkar—a cricketer from the Indian cricket team. The toss of time will tell how Tashi balances his culture and the influence of a larger world. His world will encompass Ajit Agarkar and much more.